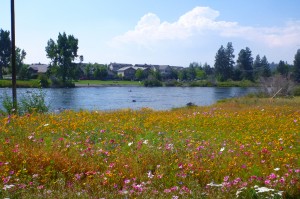 The future of water and people depends on the choices we make today – and the ideas we share with each other. Two new resources by the UW-Madison Water Sustainability and Climate project help communities think about what they can do to make sure the future is one they'd want.
Changes and Choices in the Yahara is a mini-documentary series that highlights ways to build resilience for our waters, landscapes, and communities, especially given climate change. The seven short videos underscore the importance of our choices for creating a desirable future.
The Yahara 2070 discussion guides are free, action-oriented conversation tools designed to help groups imagine possible futures and then develop their own vision of a desirable future to work toward. Similar to a book club, the guides use the Yahara 2070 scenarios, four short stories about the future of the Yahara Watershed, to catalyze conversation and action.
You're invited to consider possible solutions for building resilience and imagine a desirable future to work toward.