Unlike the other lakes within or near the City of Madison, Lake Wingra has very limited private development along its shores, as it is surrounded by the University of Wisconsin-Madison Arboretum, Wingra Park, Vilas Park, Henry Vilas Zoo, and the Edgewood Campus. The resulting scenic views and character of the Wingra watershed allows for easy public access to a rare nature retreat for a city of Madison's size. Lake Wingra and its shores offer an array of low-impact recreational activities—such as swimming, paddling, fishing, hiking, and the Lake Wingra Loop for bicycles and pedestrians. These are just some of the assets that Friends of Lake Wingra is seeking to protect and enhance for generations to come.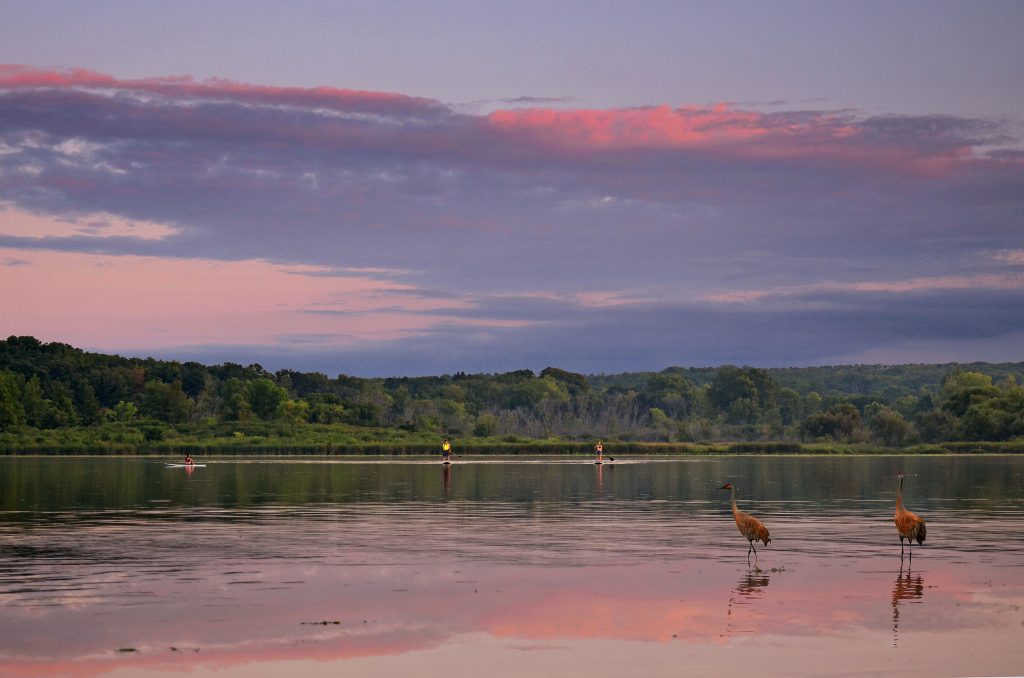 Lake Wingra also has a very unique cultural and natural heritage. The City of Madison has more effigy mounds than any other city in the United States, and the Lake Wingra area, called Kichunkochheperrah in Ho-Chunk ("Where the Turtle Rises Up"), is known for its impressive density and diversity of mounds, abundant natural resources, numerous springs and sacred sites, prior to the forced removal of the Ho-Chunk from their ancestral land. At one point, there were six Ho-Chunk villages surrounding Lake Wingra's shores and over 38 springs feeding clear fresh water into the lake. The Ho-Chunk name Wingra was also used in early nineteenth century maps, a reference to ducks. Inspired by Wisconsin Scenic Rivers legislation, we would like to see city, state, and federal officials enact greater protections for Lake Wingra's cultural and natural resources.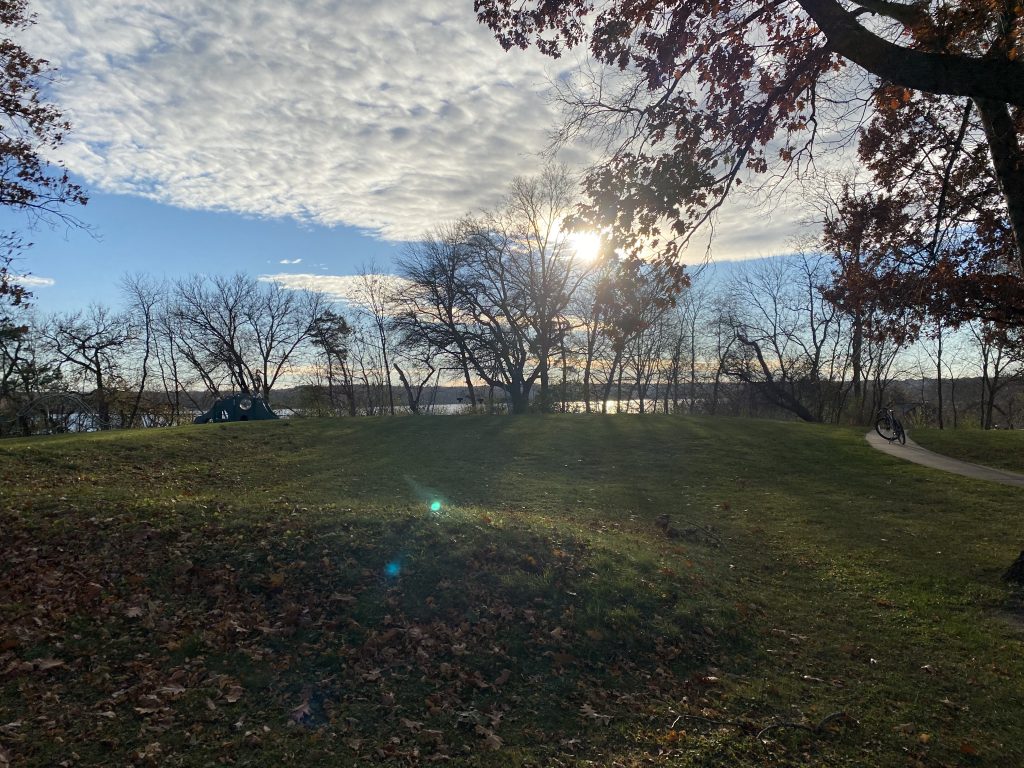 Stay tuned for updates on how you can help preserve the beauty of Lake Wingra for future generations!
Progress Updates
July 8, 2021: Friends of Lake Wingra joined District 13 Alder Tag Evers' Heritage Plan Working Group to continue our advocacy of the Heritage Plan concept. The working group's mission statement is: The Lake Wingra Heritage Plan will develop and help implement policies and practices that celebrate the unique natural and cultural heritage of Lake Wingra. The plan will focus on three areas: 1) addressing water quality concerns by building on past efforts and promoting greater community protection of Lake Wingra, 2) preserving and enhancing the natural views of Lake Wingra and its surroundings; 3) identifying and pursuing the creation of a Lake Wingra Heritage Trail.
May 12, 2021: Friends of Lake Wingra submitted comments to City of Madison Transportation Commission Members advocating for safe and enjoyable pedestrian and bicycle recreational access around Lake Wingra. Specifically, we asked the members to add a repurposed bike lane along Monroe Street between Woodrow and the Wingra Park entrance to the Shared Streets Program or to evaluate alternative methods to enhance this problematic gap in the Lake Wingra Loop, which connects Vilas Park and Pleasure Drive with Wingra Park.
April, 2021: The Wisconsin State Historical Society and Friends of Lake Wingra collaborated to produce a map of catalogued mound groupings within the Lake Wingra watershed. Each marker on the mound group site map represents more than one mound. While some of the markers represent only a couple of mounds, some held dozens.
March 8, 2021: Friends of Lake Wingra submitted comments on the Vilas Park Master Plan to the City of Madison Board of Park Commissioners supporting our Heritage Plan concept. We advocated to support the contributions and recommendations of the Ho-Chunk Nation, protecting cultural resources such as sacred effigy and burial mound sites. We also supported the decision to remove through traffic for Vilas Park Drive, increasing pedestrian and bicycle safety along the Lake Wingra Loop and public access to natural areas along Lake Wingra's shores.
February 17, 2020: Friends of Lake Wingra submitted comments encouraging planners to develop a robust public engagement framework for implementing the Vilas Park Master Plan, especially for major features like the Vilas Park Drive redesign and lagoon management.
December 3, 2020: Friends of Lake Wingra submitted comments to City of Madison Parks on the Draft Vilas Park Master Plan supporting ending through traffic on Vilas Park Drive and prioritizing the pedestrian experience. We also supported open space and shoreline restoration (to address increasingly frequent E. coli closures at Vilas Beach due to goose feces), further funding for lagoon management and studies in order to determine impacts on Lake Wingra and its unique ecosystem, and commitments to use dark sky best practices for any lighting required in Vilas Park to safeguard terrestrial and aquatic biota from the effects of urbanization and also reduce the impact on the neighborhood.
August 3, 2017: The City of Madison Planning Commission held an August 3 work session to review draft strategies for the City's new comprehensive plan. Friends of Lake Wingra submitted comments supporting some of the draft strategies that we feel support our Heritage Plan Concept.
Photo credits: Richard Hurd
Save