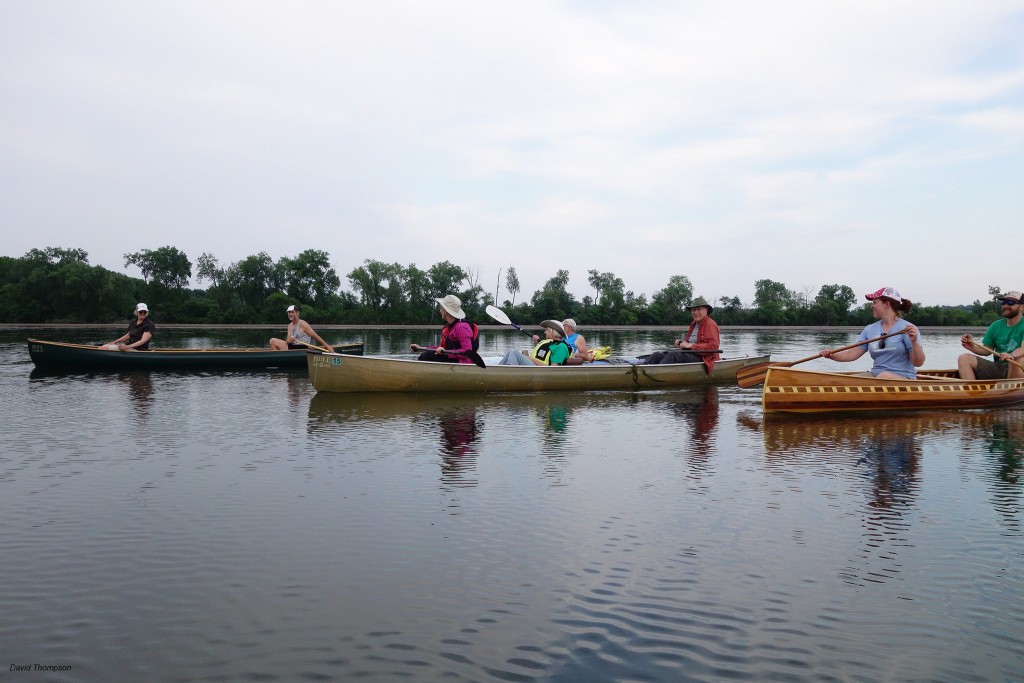 We had our first social event for the summer on Thursday evening June 25th.  The board of Friends of Lake Wingra and a few family members and past board members spent a fun evening paddling around Lake Wingra.  The weather was a little questionable that day which is probably what kept any of our other friends away but the weather was clear by the time we were headed out on the lake.  It was a beautiful evening for exploring Lake Wingra and some of us got to see a Great Blue Heron along with lots of mallard ducks during our outing.  We all had a great time and immediately made plans to go out again in July!  So, mark your calendars and join us for paddling on July 16 from 6-8pm.  You can bring your own boat, ride along with one of our board members or rent from Wingra Boats.  Last month they were offering a 20% discount on rentals for the event which will likely still be offered this month.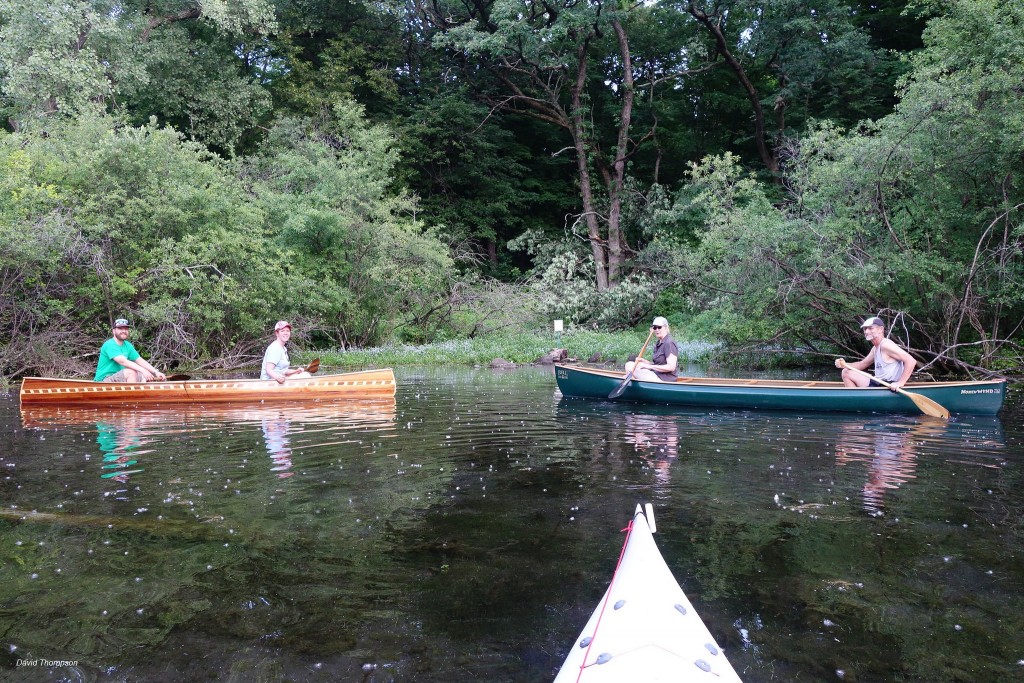 Check out the lovely boat built by our Board Chair Ben Yahr!  He received lots of compliments and I enjoyed the privilege of getting to ride in it!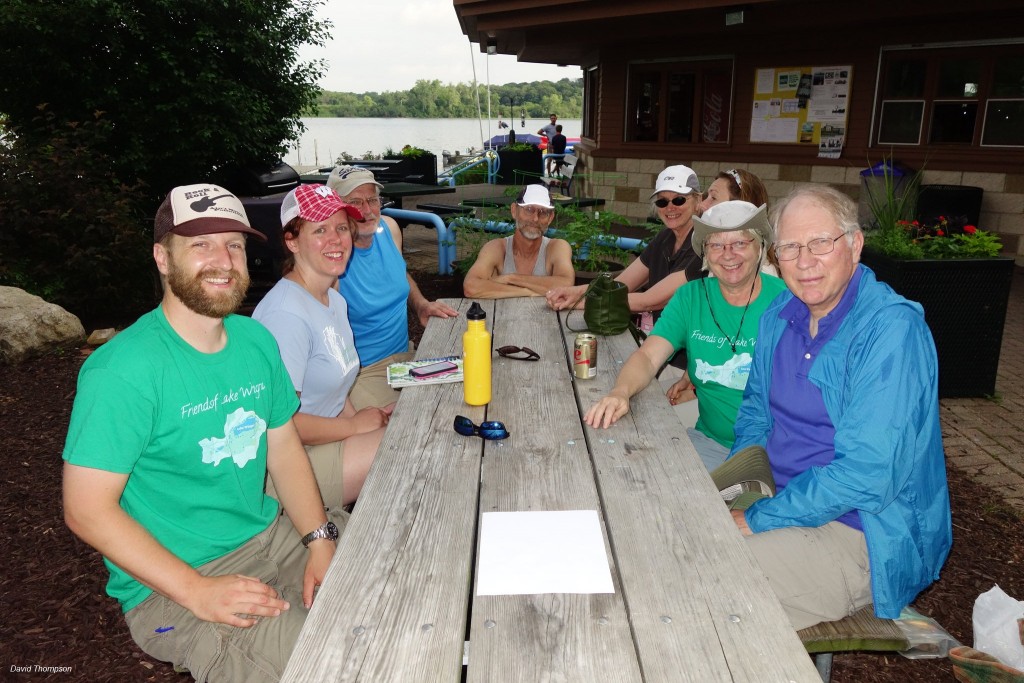 Here is a great shot of our group before we headed out.  We now have fun new Friends of Lake Wingra tshirts!  We will give away a free tshirt to the first 3 people who go out with us in July and mention they read this post and saw the free tshirt offer!  (Sizes M, L and XL available)
Hope to see some of our Friends during our next outing!!