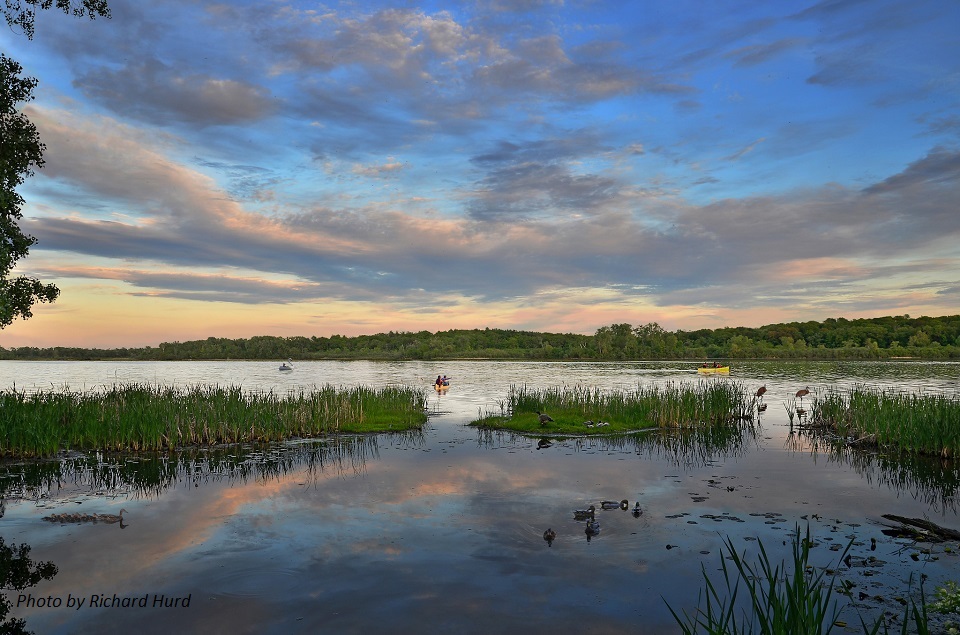 by Susan Frett
Recently, Friends of Lake Wingra Board and staff have been applying for grants for different projects that we would like to implement around the watershed.  Generally, grant applications ask for the mission of the organization.  Our mission is to "promote a healthy Lake Wingra through an active watershed community".  This sparked an interesting discussion at a recent Board meeting about what an active watershed community means and who is part of that community.
The community of Friends of Lake Wingra is anyone with any type of interest in the lake and watershed, it is open to all, residents, business owners, visitors, kids, adults, students, etc.  Working with interested community members is often called 'stakeholder engagement'.  When starting a new community project, those working on the project will often identify a list of who the stakeholders are and why they might be interested.  For example, those involved in the Monroe Street Reconstruction Alliance and Greening Monroe Street groups have created extensive lists of who has an interest in making the reconstruction process more sustainable than the typical street reconstruction.  Community projects that start with a full stakeholder engagement process are usually more successful than projects that skip this step or minimize it.
What does it mean to be active in the watershed?  We want people to engage in the lake and the watershed on a personal level.  We hope that the people of the community take initiative to protect Lake Wingra and its watershed in whatever way they can.  If you see an issue that you think needs to be addressed take responsibility for the issue and see it through to completion.  If you need help or have questions get in touch with us, we can often make connections and give advice but as a small organization we have limited abilities to get involved in every issue.
Another way to be part of an active watershed community, especially for property owners, is to participate in lake friendly best management practices.  These include raking leaves out of the street, reducing the usage of de-icing salt, installing rain gardens and so on.  Read more about that in the article titled "Lake Friendly Best Management Practices for Homeowners" in this newsletter.  Those who want to help but aren't property owners can raise awareness about the issues affecting Lake Wingra with friends and neighbors.  Everyone can help with our work parties (www.lakewingra.org/events) or find other volunteer events county wide at www.takeastake.org.  You can also advocate for the lake and support legislation that protects all of our water resources by talking to your local representatives and letting them know that all of our lakes are a treasured community resource that need protection and restoration.
Finally, we encourage everyone to be active and to get involved by having fun around Lake Wingra and the watershed.  There are lots of great outdoor recreation activities from kayaking, stand-up paddle boarding, biking, doing yoga by the lake shore, bird watching, photography, hiking and more.  We hope to see you out and about around Lake Wingra this summer and in the years to come!