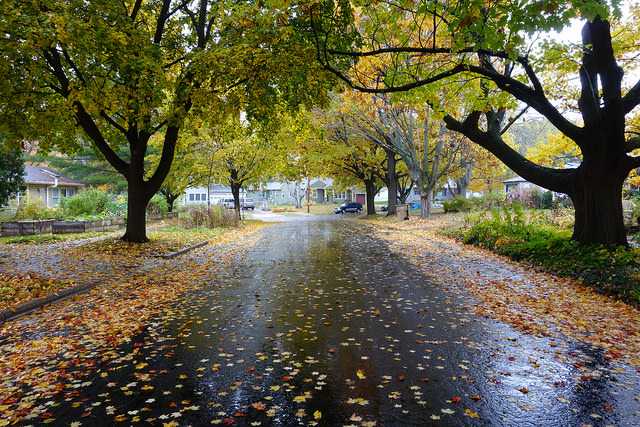 Fall is just around the corner and that means it is time to start thinking about how to manage all the leaves that fall around the watershed.  Did you know that when leaves fall in the street, get wet and start to decay they produce a leaf "tea" that is a major source of phosphorus into Lake Wingra?  Excessive phosphorus in the lake causes nuisance aquatic vegetation growth and algae blooms that decrease recreational usage of the lake and are detrimental to native plants and wildlife.   In previous years you may have seen signs in yards that say "Love Your Lakes, Don't Leaf Them" these signs help us to remember that we all can play a role in protecting our lakes by removing leaves from the street.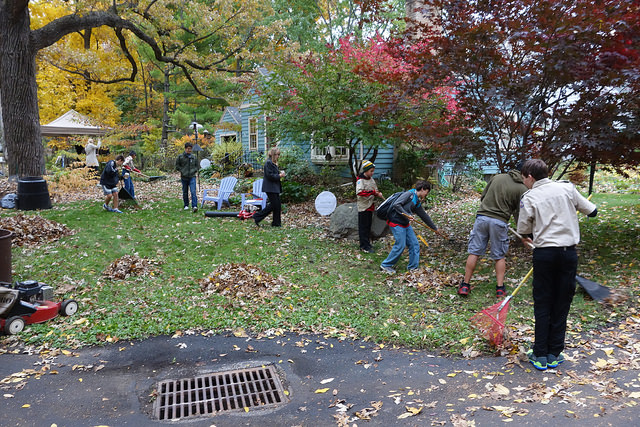 This year is the second year in a pilot project in the Lake Wingra Watershed focused on keeping leaves out of the street.  As part of this pilot project we are in need of some people who would be willing to help us to monitor the effectiveness of the project.  If you can help out with this project please get in touch with our volunteer coordinator, Susan at skfrett(at)gmail.com.  Monitoring for this project can be an easy way to get involved with Friends of Lake Wingra since monitoring can be done according to your own schedule during the needed time period.
Friends of Lake Wingra hopes that you can help us to protect Lake Wingra by raking the leaves out of the street in front of your property and piling them neatly on the terrace for pickup by the City, encourage your neighbors to do their part to protect Lake Wingra too!