This year the Monroe Street festival had a "green" theme.  This was an effort by Friends of Lake Wingra, Wisconsin Environmental Initiative and the Edgewood College Sustainability Leadership program and other partners to raise awareness about the potential for green elements in the upcoming planned reconstruction of Monroe Street.   The reconstruction of the street is a perfect opportunity to turn Monroe Street into a vibrant, walkable, eco-district.  The festival contained 10 different stations that either highlighted existing green elements of the area or exhibited ideas that could be used in the reconstruction process.  Participants collected stamps in their passport booklet and turned them in for free ice cream at Michael's Frozen Custard.
The first photo above shows the popup park that was created by Friends of Lake Wingra.  We used sod and potted bushes and trees provided by Jung Garden Center to create the park and pumpkins loaned by Trader Joe's for some fall decoration.  Check out this link for a cool time lapse video of our booth from setup to deconstruction.  It is really interesting to note the amount of traffic coming through this area even during the festival.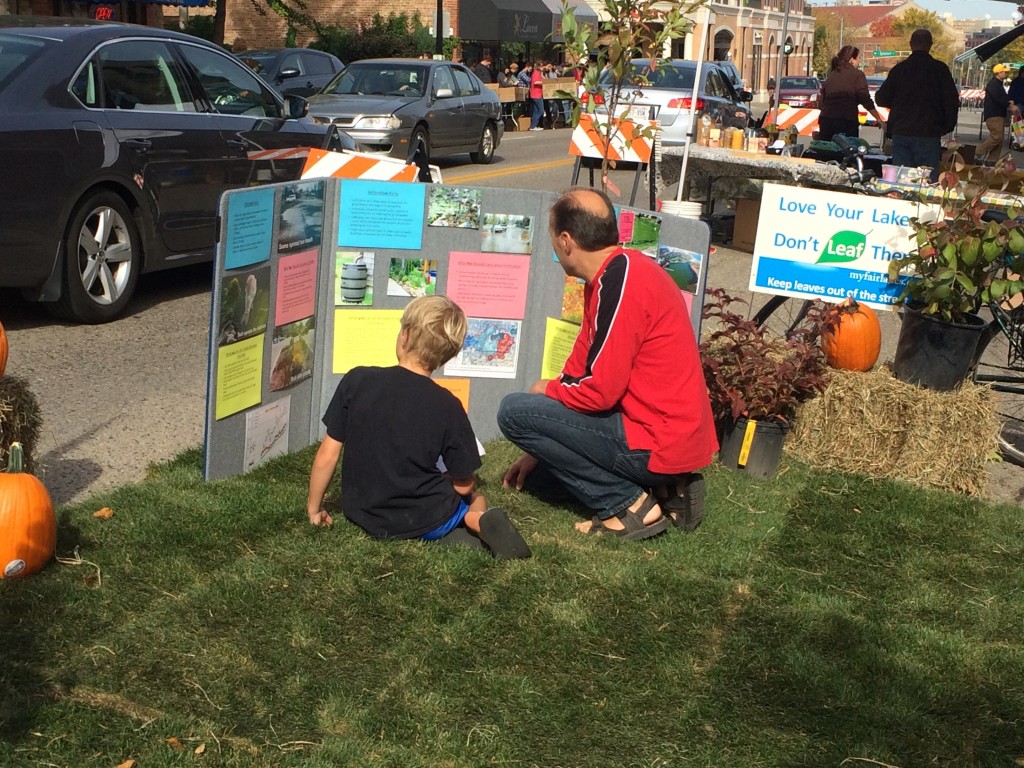 We had a lot of visitors throughout the day who got the opportunity to learn about the different animals that live in the watershed,  and steps that we can all take at home to protect Lake Wingra.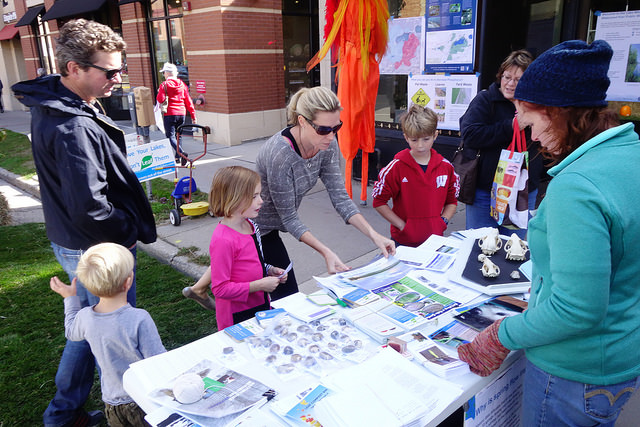 Street art was created by volunteers and included a traffic calming circle with seating,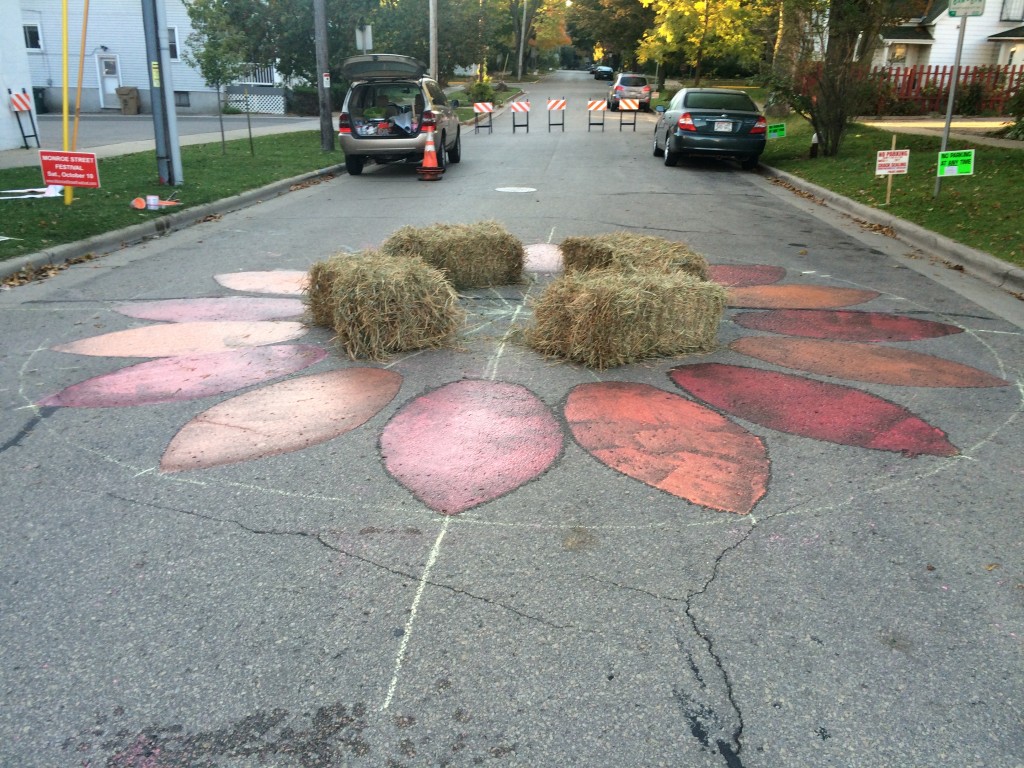 and fish to draw attention to intersections and areas where the street could be made more safe for pedestrians to cross.  These fish also are flowing toward Lake Wingra to remind everyone that all the water in the Lake Wingra watershed flows to the lake.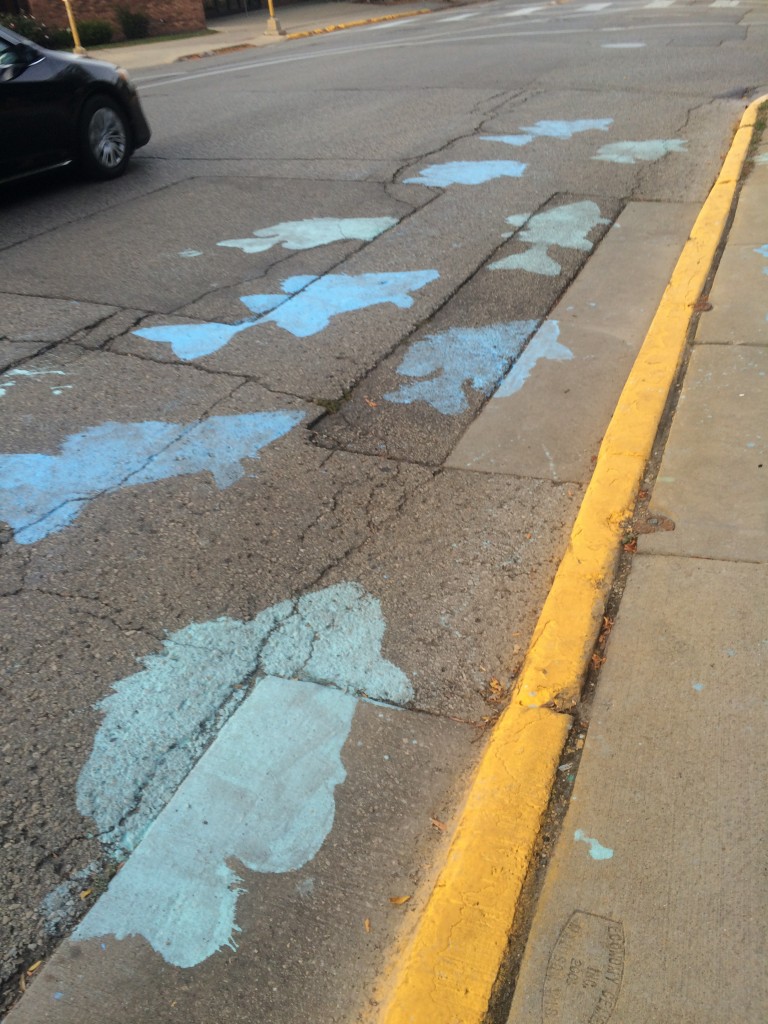 The Crazy Legs Triangle featured some additional street art where people could use word blocks to spell out their desires for Greening Monroe Street.  Below is one selection of many that people created throughout the day.

Next year we hope to be back with an even bigger and greener festival.  Until then please check out the new Greening Monroe Street Facebook page to find out announcements about the street reconstruction process.