Wingra Watershed Plan Public Meeting/Workshop
March 26, 2015 @ 6:30 pm

-

8:00 pm

Free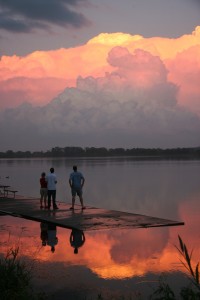 Friends of Lake Wingra would like to invite all those who care about Lake Wingra and its' Watershed to come to a public meeting about the lake and watershed area.  We have been involved in a process over the last 3-4 years of coming up with a Wingra Watershed Plan in conjunction with the City of Madison, the WDNR and the consulting group, Strand Associates.
Efforts that are covered within the Wingra Watershed Plan are actions that may be taken to improve the water quality in Lake Wingra.  These efforts include reducing the levels of phosphorus that reach the lake which leads to less algae and weed growth, reducing the level of road salts that reach the lake which leads to healthier aquatic life and increasing the amount of infiltration throughout the watershed area which reduces the amount of runoff, and also improves groundwater and spring flow.
All attendees at the event on Thursday, March 26 will have opportunity to hear about the Wingra Watershed Plan and give feedback on the plan as well.
Friends of Lake Wingra hopes that this plan will improve water quality within Lake Wingra and the watershed area.  Additionally, the efforts outlined for the reduction of phosphorus and road salts as well as the increased infiltration could be implemented throughout the Madison area for greater water quality improvements for the whole region.